Well, it's been over a year since I started dipping my nails and it's still one of my favorite hobbies! It turned out to be the perfect timing since the whole world shut down for a while 😉 I shared a little about it during the world shut down HERE but wanted to post a follow up for those interested.
I've definitely improved A LOT since I started. I've learned a lot of great tips and tricks. This is one of those times where practice really does make (almost) perfect. I wouldn't say mine are ever "PERFECT" but honestly neither were my salon nails that I paid a lot for.
I will say i have saved ZERO dollars with this hobby, in fact, I've spent a lot more on my nails than I ever have..but that is just because I'm obsessed with buying all the colors 🙂 I have always loved having my nails done and would always go to the salon when I could afford to do so because there is something about having my nails done that just makes me feel pretty. Thankfully I can do them at home now and for that reason I've been able to step outside my comfort zone and try different colors and things I would have never paid for, in case I didn't end up liking them!
I started out with a Revel starter kit and still think if you're new to dipping it's the way to go. 85% of my collection is Revel. They have a great selection with great prices. I've branched out to some smaller businesses for special glitters or colors I haven't found with Revel.
If you decide you want to try it, you can get 10% off your first Revel purchase HERE>>
Here are some of my favorite DIY Dip Powder Nails I've done over the last year and I'll list the brands/colors below them!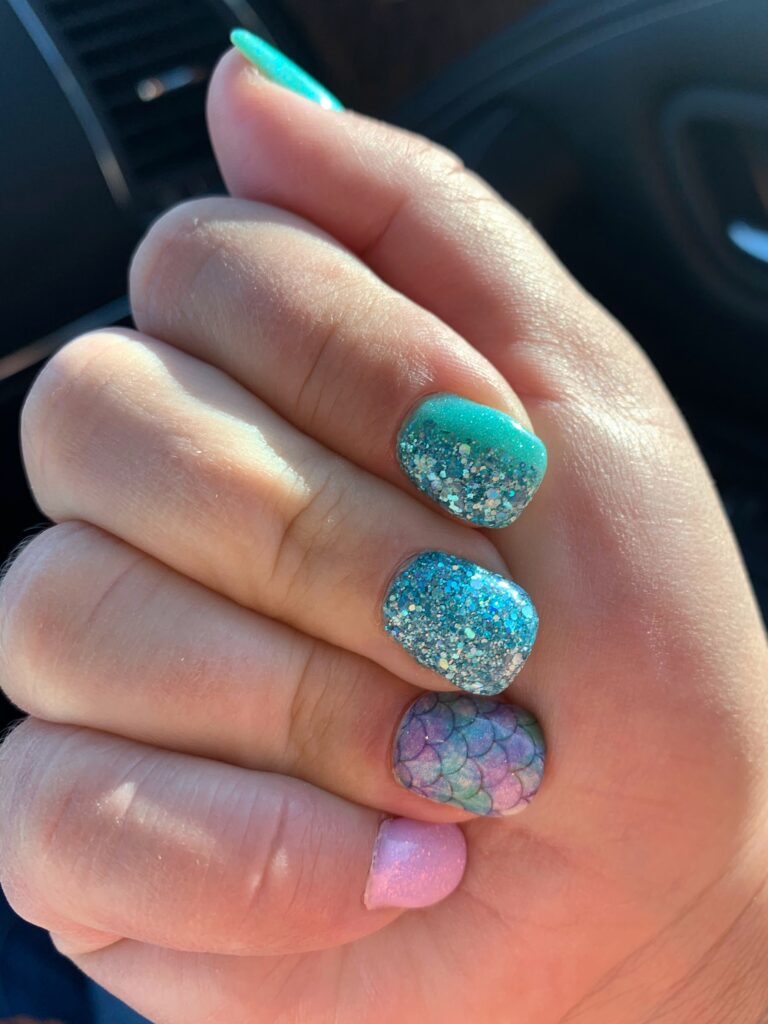 My Beach Mani: Revel Splash and Swell (from Beach Please collection), Mermaid nail wrap from Etsy topped with clear dip.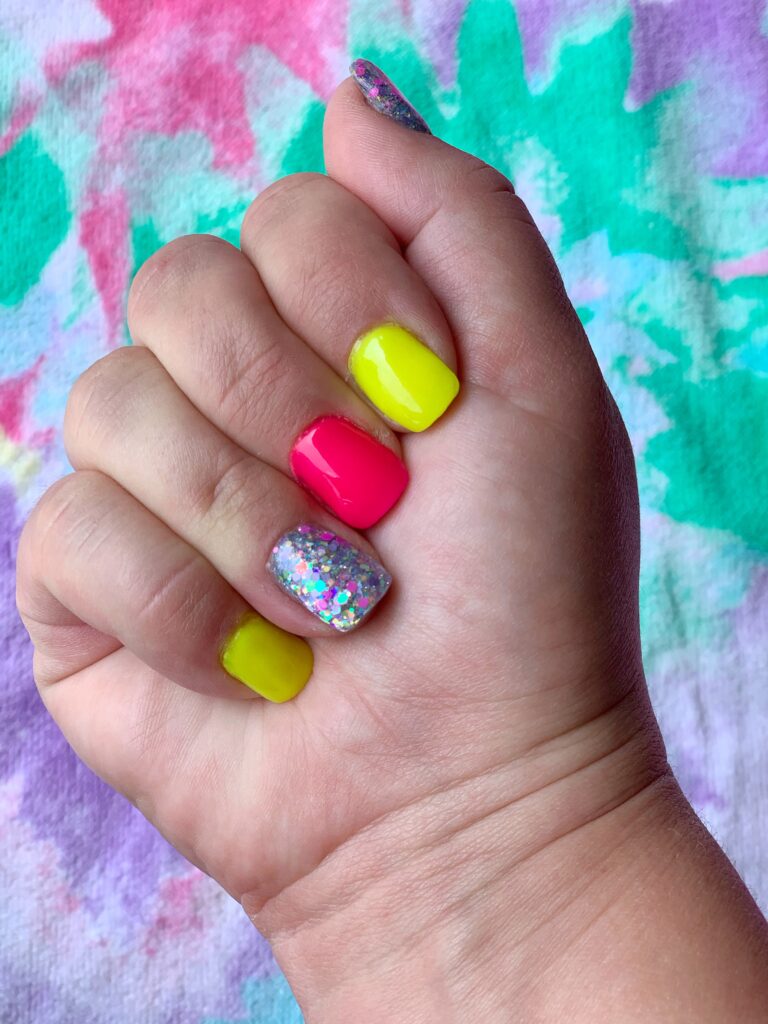 Fun Summer Nails: Revel Nail Staff, Thunderbolt and Sparkle and Co Balloon Skies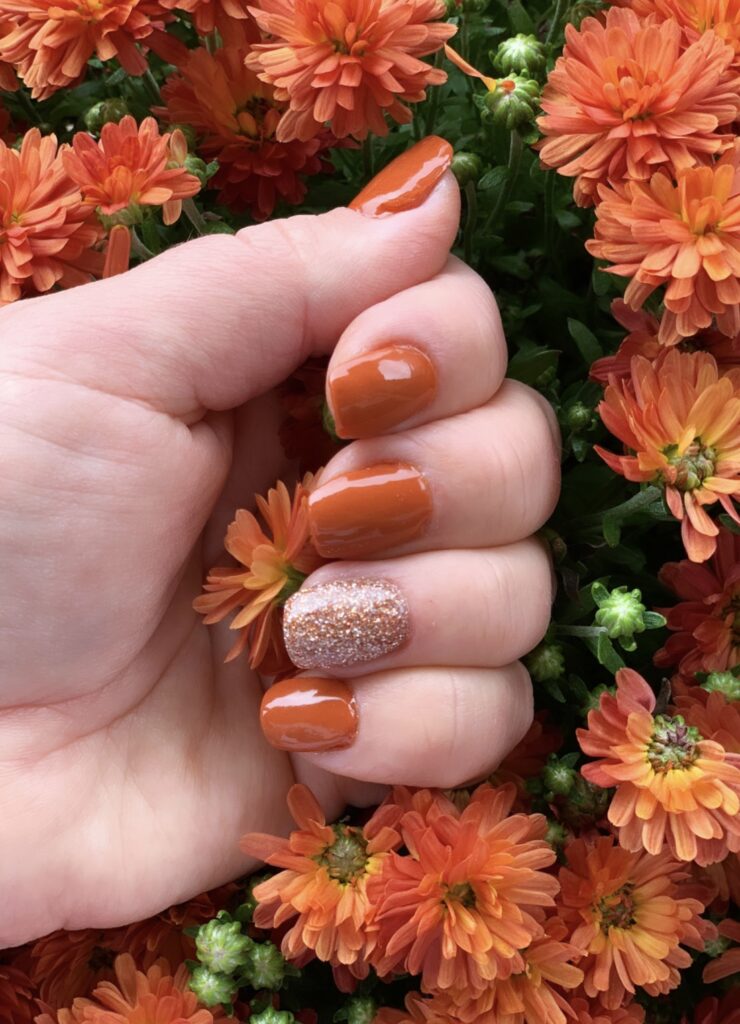 Favorite Fall Mani: Reel Nail Spiced and Nirvana Nails Champagne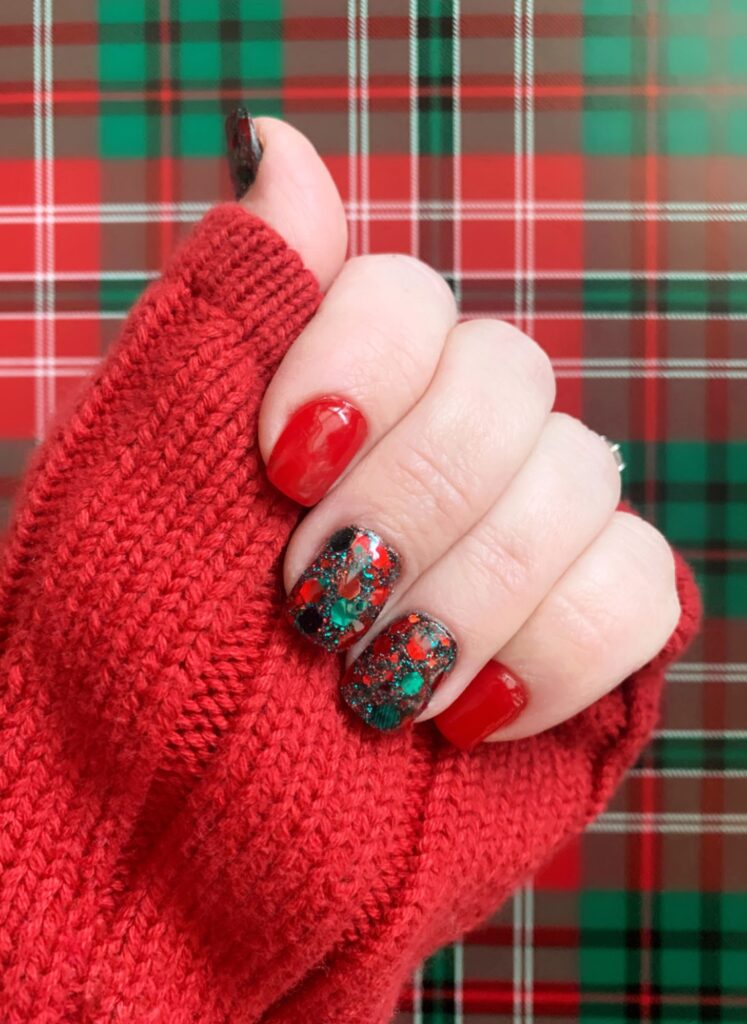 Revel Festival and Mani Boss Mistletoe Kisses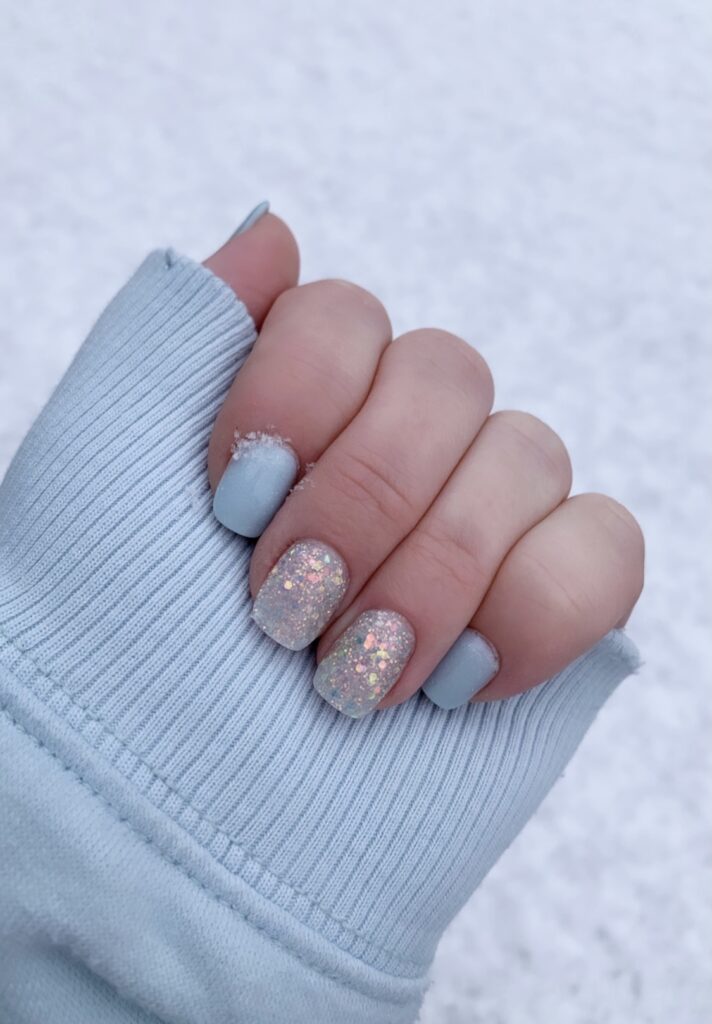 Snow/Winter Nails: Revel Nail Cotton Candy Skies #4 and EmChi Nails Aquarius
I do my nails every two weeks just because I'm anxious to try new colors so there are many more than these but these were just some of my favorites! Have you started dipping your nails at home? I'd love to hear your favorite brands and colors in the comments!